Evolution's Ramy was bred to Evolution's Cruella January 9, 2020.
Pups due the week of March 12, 2020.
Pregnancy confirmed.
Collecting deposits for the waiting list now.
---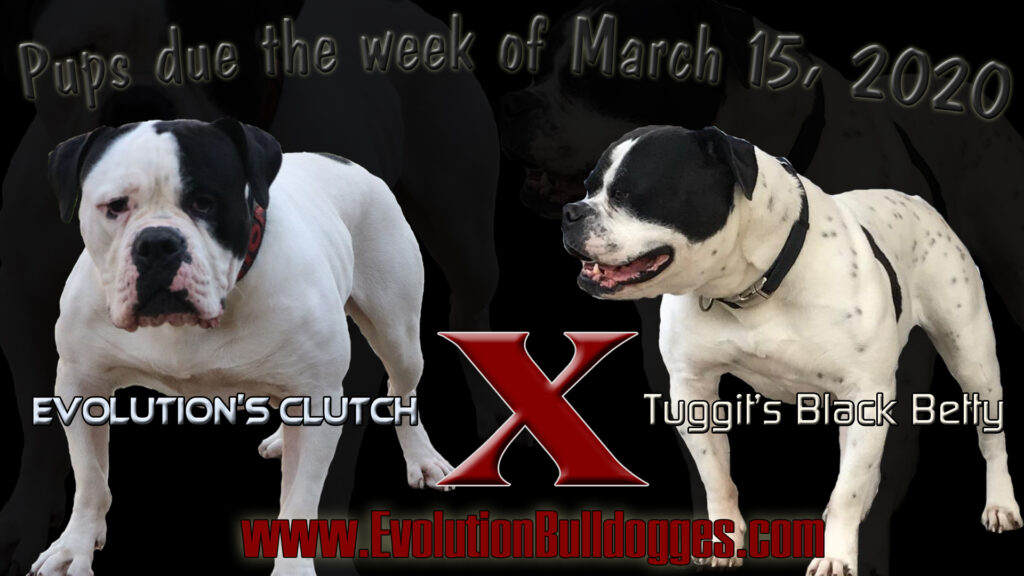 ---
Evolution's King Arthur is being bred to Evolution's Vanity and Evolution's Lavish the first week of May 2020.
---
All of my Olde English Bulldogge breedings
are specifically matched to produce puppies inline with my Vision.
---